A BC COMPANY SHIPS 20kg OF CANNABIS TO JAMAICA
Pistol and Paris, a BC cannabis brand with products for sale across Canada say they completed a historic first shipment of 20 kilograms of BC-grown cannabis to Jamaica on February 13.
The indoor cultivar, Tranquil Elephantizer, is one not currently available in Jamaica, says Kris Walton, who assisted Pistol and Paris with the shipment, through a BC-based partner, Cannaviva. 

The Good Weed Board, part two
Welcome back to the Good Weed Board! In Part One, we discovered some of the first regulated dried flower products for sale in Canada that were actually worth consuming. Here in Part Two, I will showcase four more products from the Good Weed Board. I will also touch on some of the most important quality metrics for grading cannabis, and explain how these metrics influence the OG Rating Guide.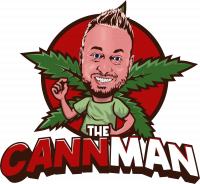 Quick Toke: Pistol and Paris, Orange Tingz
I am sometimes lucky enough to receive free samples from licensed cannabis producers for the purpose of creating product familiarity for myself and my cannabis staff. Recently, that luck meant a 1 gram sample of Orange Tingz from Pistol and Paris (LOT # CC28FEB2022.001 – packaged February 28, 2022) and somehow still as fresh as daisy picked this morning.

Pistol and Paris wins tight race for ARCannabis Cup
More than 100 different types of flower went head to head in a bracket-style competition for the ARCannabis Cup. After 40,000 total votes were cast over several weeks, Pistol and Paris came out on top in a close final round against Cake and Caviar. The winner was announced Thursday night at the BC Cannabis Summit in a packed event.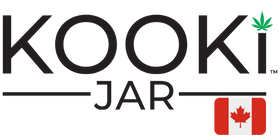 We don't often publish individual reviews, but kookimike at KookiJar has been raving about Orange Tingz for a week, and found the time to put pen to paper (so to speak). Check out Mike's Review on KookiJar website linked below!

From Sessions:
We were honoured to be able to work with Dylan and Pistol and Paris to help visually capture the vision of the brand. 
In todays marketplace, It's so important for consumers to know where to find quality products and to understand who's behind them , And Pistol and Paris has a history of staying true to the same values that create everlasting relationships.

Pistol and Paris have won approval to open their own micro-cultivation facility. Currently, the BC cannabis brand doesn't grow its own; rather Pistol and Paris distributes weed grown by small cultivators, including JBuds and Verte West. The company has now received municipal approval from the District of Kent for a micro in the community of Agassiz.

Dylan King had a bird's-eye view this week of the flooding devastation in the Fraser Valley. The founder of cannabis brand Pistol and Paris is known, in part, for flying a helicopter. A commercial pilot, King normally commutes by air to visit the Pistol and Paris label growers, including JBuds in the Okanagan.
This week, King used his helicopter to help people left stranded by flooding and mudslides. On Tuesday and Wednesday, he shuttled desperate people from Hope to the Lower Mainland, so they could get home from their traumatic ordeals.
Sessions is always looking out for and enjoying only the finest cannabis that Canada and the world has to offer. In this article, we want to highlight an up-and-coming force on the Canadian legal cannabis scene – Pistol and Paris. This luxury brand shares our ideals when it comes to searching for the best of the best and they've made it their mission to bring that top tier cannabis to the legal market.
The appearance of smaller, legacy market growers on the shelves of cannabis retail stores is long overdue. Pistol and Paris has recognized this and after 20 plus years of dedicating their lives to the legacy market, they've entered the legal space to fill that gap.

One BC company is taking a different approach to entering the micro cannabis market, pivoting away from growing and looking instead to help other growers make it to market.
The new company is the brainchild of Dylan King and Andrew Collins who say their plans for entering the cannabis industry shifted after having conversations with numerous standard and micro growers across BC and seeing some of the challenges they were facing in getting product into the market.
Enter your email address below to receive news and updates!